Restaurant Sign In
|
User Sign In
CHEZ DANIEL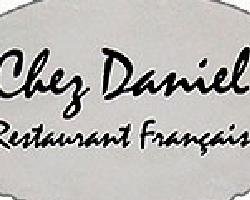 Chez Daniel, Folsom CA
Chez Daniel is a small white table clothes restaurant owned & operated by long time restaurateur Chef Daniel Pont. Daniel was the original owner of the well-known and very popular La Bonne Soupe Cafe in Downtown Sacramento. The cuisine is French Retro from the 60′s & is prepared in the Kitchen by the Chef himself. "No nitrogen & sous-vide used here" say the Chef. Fresh, local & organic vegetables are always used and served daily. We offer a le courses menu with a choice of 7 to 9 entries. The atmosphere is very cozy and romantic, perfect for a long awaited date night or intimated gathering with good friends. You will appreciate our small & moderate priced wine selection.
Chez Daniel
49 Natoma Street
Folsom, CA 95630
916-353-1938
(Click here to view map)
Cuisine
French
Are you the owner of this restaurant?
Click here
to claim your page!
HAPPY HOURS STARTING SOON IN SACRAMENTO METRO AREA
Rudy's Hideaway Bar & Grill
Sienna New American Grill
Pete's Restaurant & Brewhouse