Find the Best Indian Restaurants in Walnut Creek that fits your needs.
Click on restaurant name or picture to see detailed information - Profiles, Pictures, Menus & More...
---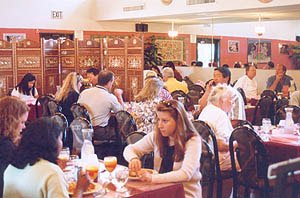 Sargam Indian Cuisine
-
Walnut Creek CA
-
The best Indian Restaurant in the East Bay, with great food,
friendly service and too many awards to list.
Daily Buffet Lunch - All You Can Eat!
11:30am - 2:30pm
Saragam Indian Cuisine features fresh ingredients, balanced flavor, lots of vegetarian dishes, 35 main dishes, inexpensive lunches,attentive
[+]
service.

Located conveniently near downtown but with its own convenient parking. Our chef a traditional chef from punjab who makes traditional naans made in oven which makes you feel you are in india. With twenty years of cooking experience and with a love of bringing the best taste. We specialize in Tandoor appetizers, Street side chaat, and right mix of spices to bring you a great feeling. Our Friendly service and taste of authentic spice will leave a lasting experience

We also accommodate special diets, e.g. vegan or gluten-free, egg free foods. Our tandoor dishes are well known and we have guest from entire bay area who drive down to have authentic Indian, Punjabi and Tandoor made on Clay pot.


"...the kitchen in Saragam Indian Cuisine is in very capable hands. The dishes that we sampled in three recent visits were attractive, full of fresh ingredients and balanced in flavor - a feat considering the complexities of the cuisine.
San Francisco Chronicle

[-]
Categories
:
Buffets
/
Gluten-Free Friendly
/
Halal
/
Indian
/
Pakistani
/
Vegetarian
/
Vegetarian Friendly
---
Click on restaurant name or picture to see detailed information - Profiles, Pictures, Menus & More...
---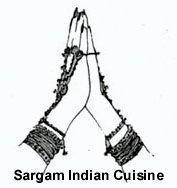 ---

Go To...
New City
New Cuisine
This Month's Featured Restaurants
Click on any restaurant name to see detailed description and profile information, menus, pictures, videos and more.

Click here
to sign up to our e-club and get
FREE ACCESS
to coupons / special offers / special events and more, you will also receive exclusive special offers / coupons and event invites from restaurants that will send this information to only our e-club members and will not be posted anywhere on the site for you to claim. This goes directly to your inbox and / or smartphone.
SIGN UP TODAY IT'S FREE