Restaurant Sign In
|
User Sign In
A COTE RESTAURANT

A Cote -Sample Dinner Menu
(This Menu Changes Weekley)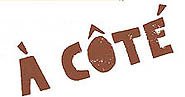 Yellow squash & gypsy pepper soup
with Pimientos de Padrón
8

Mixed greens salad
with Pluots, Hazelnuts and Goat Cheese Dressing
10

Spinach salad
with Cherry Tomatoes, Persian Cucumbers, Feta Cheese and Olive Dressing
11

Tuna crostini
with Caponata
12

Squash Blossoms
Stuffed with Ricotta, Served with Pesto
12

Mussels
with Pernod from the Wood Oven
15

Caprese
Heirloom Tomatoes and Buffalo Milk Mozzarella
12

Marinated Olives
5

Pommes Frites
with Aioli
6

Croque Monsieur
French Ham and Gruyere
8

Spaghetti
with Prawns, Pancetta, Spinach and Tomatoes
16

Greek lamb crépinette
with Tzatziki, Grilled Eggplant and Early Girl Tomatoes
16

Garlic Duck Sausage
with Farro & Green Tomato Mostarda
17

Grilled skirt steak
with Cranberry Beans, Erbette Chard and Salsa Verde
18

King salmon
with Corn, Fava Beans, Porcini and Basil Butter
18

De ciccio broccoli flatbread
with Leeks and Pt Reyes Toma
14

Rabbit sausage flatbread
with Zante Grapes, Red Onions and Fromage Blanc
15


Sides 6 each

Corn, Fava Beans, Porcini Mushrooms and Basil Butter

Cranberry Beans with Erbette Chard and Salsa Verde


FROMAGES 8 each
with Candied Walnuts, Toasted Almonds, Sliced Apple, Poached Figs and Walnut Levain

la tur
Creamy Three Milk from Piemonte

brebiou
Creamy Sheep Milk from the France

saint maure
Ashed Rind Goat Milk from the Loire

tomme brulee
Semi-Firm Sheep Milk from the Pays-Basque

cabricharme
Washed Rind Goat Milk from Belgium

gres champenois
Creamy Cow Milk

***All menu items & prices are subject to change with out notice.
To view menu on A Cote's website "CLICK HERE"
A Cote Restaurant
5478 College Ave
Oakland, CA 94618
510-655-6469
(Click here to view map)
Website
Neighborhood
Rockridge
Cross Street
Taft
Cuisine
French
Italian
Mediterranean
Spanish

Serving
Dinner
Take Out
No
Catering
No
Online Ordering
No
Reservations
Yes
Parking
Street (Metered
Payment Methods
Mastercard
Visa
Features
Beer
Extensive Wine List
Full Bar
Wine

Hours
Sunday - Tuesday
5:30pm - 10pm

Wednesday - Thursday
5:30pm - 11pm

Friday - Saturday
5:30pm - 12am
Are you the owner of this restaurant?
Click here
to claim your page!