Restaurant Sign In
|
User Sign In
LAVASH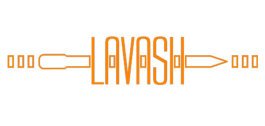 Lavash Restaurant, San Francisco CA
Nazila and Saeed Talai are long-time San Francisco entrepreneurs, having owned several businesses over the past 30 years. They have committed their lives to flowers, food, and wine – making the lives of San Franciscans more beautiful in the process. In addition to restaurants, they have owned several flower shops in San Francisco, including Iris Flower in the Sunset District and Camalia Flower on Clement.
Nazila, a natural-born artist, brings her painter's sensibility and florist's experience to every meal. She loves to entertain friends and family in her home, throwing a dinner party at the slightest excuse. Her unique and creative presentations have always thrilled her friends, who refer to her as the "Persian Martha Stewart." Nazila learned cooking from her grandmother, a loving woman with a knack for bringing the whole family together over warm plates of lavash and kashk-e bademjan. Nazila spent her childhood summers with her grandmother in a house full of the tastes and scents of authentic Persian food, learning all the tricks and customs of true home cooking.
Saeed is a self-taught chef and proud Persian. His dishes combine the best of authentic Persian cuisine – the delicate but complex seasoning, fresh herbs, and top-quality meat and vegetables – with California green values and health-consciousness. Saeed is a chef and an athlete, the winner of a statewide racquetball championship, and he knows the importance of healthy food and healthy living.

Send to Phone
Click here to send the restaurant's information (name, address, phone number) instantly to your phone via text message!

Send Message to Restaurant
Did you love the food? Want to suggest some changes? Click here to send a direct message to the Owner/Chef of this restaurant!
Send to Friend
Click here to send friends and/or family members an email about how awesome this restaurant is, along with a link to this page!


Lavash
511 Irving Street
San Francisco, CA 94122
415-664-5555
(Click here to view map)
Website
Neighborhood
Inner Sunset
Cuisine
Iranian
Persian
Vegetarian Friendly

Serving
Dinner
Lunch
Take Out
Yes
Catering
No
Online Ordering
No
Ambience
Casual
Romantic
Dress
Casual
Reservations
Yes
Parking
Street
Payment Methods
Most Major Credit Cards
Features
Beer & Wine Only
Non-Smoking
Take Out
Vegetarian Friendly
Wheel Chair Access