Restaurant Sign In
|
User Sign In
LOCAL TAP HOUSE & KITCHEN

Local Tap House & Kitchen - Sample Lunch Menu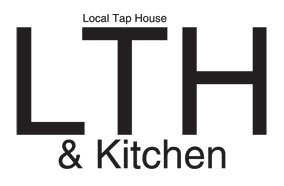 Snacks

Kung Pow Cauliflower
Spiced Peanuts, Crispy Wonton Strings, Shaved Cucumber, Pickled Fresno Chili, Scallions, White Soy Sauce
$14

Truffle Butter Pretzel
Giant Soft Pretzel, Parmesan, Black Sea Salt, Smoked Gouda Gravy, Stone Ground Mustard
$14

Pozole Verde Mussels
Avocado, Crispy Hominy, Serrano Crema, Cilantro, Garlic, Radish, Lime, Grilled Torta Roll
$15

Tuna Crudo "Ceviche"
Avocado, Corn, Pepitas, Pico, Lime, Salsa Verde, Green Sriracha Crema, Taro Root Chips
$15

Jalepenos Cheddar Corn Fritters
Buttermilk Ranch, Honey Hot Sauce
$12

Daily Deviled Eggs
Ask Your Server!
$10

WTF Slow Cooked Short Rib Fries
Slowly Roasted Short Rib, Smoked Gouda Cheese Gravy, Sunny Side Egg, Shaved Parmesan
$17

3 Crispy Calamari & Agave Bacon Street Tacos
Avocado, Napa Slaw, Pico, Chipotle Crema, Queso Blanco, Cilantro, Soft Corn Tortillas
$12

Shrimp & Chorizo Egg Rolls
Avocado, Corn, Charred Poblanos, Cotija, Cilantro, Chipotle Ranch, Tomatillo
$14

Chef's Inspired Hummus & Fried Chickpeas
Grilled Naan Bread, Roasted Garlic, Feta, Cucumbers
$13


Local Greens

Cali Caprese – Heirloom Tomato & Burrata Salad
Arugula' Kale Pesto' Balsamic Reduction' Purple Basil 'Puffed Quinoa' Roasted Pepitas
$14

Crispy Wonton Salad
Edamame, Brussel Sprout Slaw, Spiced Peanuts, Sugar Snaps, Avocado, Thai Basil, Romaine Hearts, Pickled Peanut Vinaigrette
$14

Pecan Crusted Goat Cheese & Cyclops Farms Strawberry Salad
Baby Kale, Avocado, Tart Dried Cherries, Candy Pecans
$14

Baby Wedge
Baby Iceberg, Avocado, Bacon, Blue Cheese, Cherry Tomatoes, Crispy Onion Strings, Buttermilk Herb Dressing
$14

Caesar Salad
Crispy Onion Strings, Parmesan, Romaine, House made Caesar Dressing
$10


Sandwiches

Organic Turkey Meatball Sando
San Marzano Tomato Sauce, Smoked Mozzarella, Arugula, Spiced Pine Nuts, Slow Roasted Garlic, Shaved Parmesan | Hoagie Roll
$15

Pork Belly Po Boy
Crispy Pork Belly, Smoked Cheddar, Heirloom Tomato, Buttermilk Slaw, Dill Pickles, Creole Mayo, Soft Roll
$15

Double Double Wagyu Kobe Melt
6 oz Kobe Beef Patty, LTH Truffle Spread, Caramelized Onions, Lettuce, Tomato, Pickle, Double Rye Bread Grilled Cheese | Swiss | American |
$18

2 Little Birds
Two Buttermilk Fried Chicken Breasts, Pimiento Cheese, Thick Cut Bacon, Bread & Butter Pickles, Buttermilk Slaw| Honey Hot Sauce| Soft Bun|
$15

Blackened Tuna BLTA
Seared Rare Ahi Tuna, Butter Lettuce, Tomato, Bacon, Avocado, Fried Egg, House Made Barbecue Chips | Garlic Aioli | Squaw Bread |
$18

Avocado Chicken Torta
Citrus Grilled Chicken, Avocado, Street Corn Mayo, Queso Oaxaca, Rajas, Pico, Cabbage, Soft Torta Roll
$15

Short Rib French Dip
Slow Cooked Boneless Short Rib, Crispy Onions, Swiss Cheese, Horseradish Cream, Natural Au Jus
$16

House Made Quinoa Burger
Red Onion Marmalade, Blue Cheese, Avocado, Arugula, Garlic Aioli, Soft Potato Bun
$15

60/40 Fritta Burger
House Crafted Chorizo & Beef Patty, Guacamole, Charred Queso Blanco, Crispy Frittas, Chipotle Mayo | Pico | Sunny Side Egg | Soft Potato Bun
$15


House Crafted Creations

Ahi Tuna & Red Shrimp Fried Rice
Farro, Bacon, Mushrooms, Peas, Sunny Side Egg, Green Sriracha Aioli, Sweet Soy
$21

Seafood Stew
Scallops, Salmon, Local Clams, Shrimp, Fingerling Potatoes, Artichoke, Bacon, Cream, White Wine, Garlic
$24

Wild Caught Scallops
Coconut Curry Udon Noodles, Toasted Coconut, Broccolini, Sugar Snaps, Thai Basil, Lime
$20

Tempura Snapper Fish & Chips
House Cut Fries, Napa Slaw, Honey Hot Sauce, Malt Mayo, House Made Ranch
$16

Jalapeno & Cauliflower Mac & Cheese
Smoked Gouda, White Cheddar Parmesan, Garlic Herbed Panko
$18


Sweet Treats

Cyclops Farms Strawberry Fritters
Goat Cheese Whipped Cream, Powdered Sugar
$10

S'mores
Coconut Graham Cracker, Dark Chocolate, Burnt Marshmallows, Salted Carmel Gelato
$10


***All menu items and prices are subject to change without notice.
To view menu on Local tap house & Kitchens website "CLICK HERE"


Local Tap House & Kitchen
302 S Coast Hwy
Oceanside, CA 92054
760-547-1469
(Click here to view map)
Website
Neighborhood
Oceanside
Cross Street
Between Michigan & Missouri
Cuisine
American
American (New)

Serving
Dinner
Lunch
Take Out
Yes
Delivery
No
Catering
No
Online Ordering
No
Ambience
Casual
Dress
Casual
Smart Casual
Reservations
Walk-Ins Welcome
Parking
Private Lot
Street
Features
Beer
Bike Rack / Parking
Cocktail Lounge
Dog Friendly
Free Wifi
Full Bar
Good for Groups
Kid Friendly
Large Screen TV's
Non-Smoking
Outdoor Seating and Dining
Take Out
Vegan Friendly
Vegetarian Friendly
Wine

Hours

Monday - Thursday
11am - 10pm

Friday
11am - 11:45pm

Saturday
9am - 11:45

Sunday
9am - 10pm