Restaurant Sign In
|
User Sign In
OZ KOREAN BBQ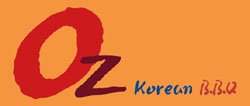 Oz Korean BBQ is a restaurant that specializes in table top BBQ. Every one of our tables is equipped with a table top grill, where you get to become the chef and grill your own pre-marinated flavorful meats and vegetables. We offer an All You Can Eat and Grill, where endless supplies of meats and veggies are brought to your table for your grilling pleasure. We are a large restaurant that caters well to large groups and events as well.
OZ Korean BBQ
3343 Bradshaw Road
Sacramento, CA 95827
916-362-9191
(Click here to view map)
Website
Cuisine
Korean BBQ
Are you the owner of this restaurant?
Click here
to claim your page!
HAPPY HOURS STARTING SOON IN SACRAMENTO METRO AREA
Pete's Restaurant & Brewhouse