Find the Best Bar Dining Restaurants in Boston that fits your needs.
Click on restaurant name or picture to see detailed information - Profiles, Pictures, Menus & More...
---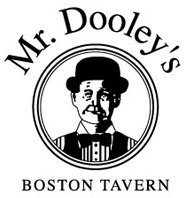 Mr Dooley's
- (Financial District) -
Boston MA
-
Mr. Dooley's, Boston MA 02109
Mr. Dooley's Boston Tavern. You are "Dooley" invited in!
Nestled in the heart of the financial district is a haven of straight talking, down to earth hospitality that is known to many as "Dooley's". Mr Dooley's Boston Tavern opened its door in September
[+]
1991 and since then has become the place to meet for "a pint and a chat" in downtown Boston.

Throughout the explosion of "Irish Theme Bars" which have grown in Boston, Mr. Dooley's has held on to its tried and tested tradition of straight forward hospitality - As one bartender put it " If ye want a theme park go to Disney, if ye want a pint come to Dooley's!"

Our relaxed attitude is not at the expense of quality. Indeed, Mr. Dooley's has a full lunch and dinner menu, which has been hailed by the media. Dooley's has won "Boston's Best Burgers" and Cheap Eats' "Best of Boston" and citywide acclaim for our authentic Irish Breakfast. As a tribute to New England, Mr Dooley's also boasts an array of seafood dishes including traditional New England clam chowder, fresh oysters and lobster.

Seven nights a week, there is entertainment which ranges from the traditional to the comical with bands and musicians from Boston and Ireland. But that's not where it ends. On any given night, an impromptu "Sessuin" can start up, as Mr. Dooley's is a favourite with many local musicians. But perhaps the best form of entertainment provided is the friendly banter with the bartenders and the wait staff.

If you drop into Mr. Dooley's as a customer, you'll be leaving as a friend. At 77 Broad Street, Mr. Dooley's is the one Boston bar where everyone really knows your name!


[-]
Categories
:
Bar Dining
/
Beer
/
Brew Pubs
/
Large Screen TV's
/
Live Entertainment
/
Microbrews
/
Shows Sports On TV
/
Take Out
/
Taverns
/
Wine
---
Click on restaurant name or picture to see detailed information - Profiles, Pictures, Menus & More...
---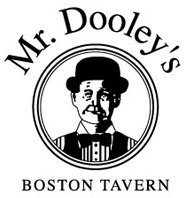 ---

Go To...
New City
New Special Feature
This Month's Featured Restaurants
Click on any restaurant name to see detailed description and profile information, menus, pictures, videos and more.

Click here
to sign up to our e-club and get
FREE ACCESS
to coupons / special offers / special events and more, you will also receive exclusive special offers / coupons and event invites from restaurants that will send this information to only our e-club members and will not be posted anywhere on the site for you to claim. This goes directly to your inbox and / or smartphone.
SIGN UP TODAY IT'S FREE