Find the Best Private Room Restaurants in Salt Lake City that fits your needs.
Click on restaurant name or picture to see detailed information - Profiles, Pictures, Menus & More...
---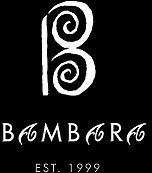 Bambara
-
Salt Lake City UT
-
Bambara, Salt Lake City UT
History and innovation go hand in hand at Bambara, from the décor to the menus. Critically acclaimed and locally loved, Bambara's grand arched windows, original brass accents and travertine marble blend stylishly with its contemporary design. In Chef Nathan Powers' dynamic exhibition kitchen, ingredients
[+]
from local farmers and ranchers are reimagined as inspired New American bistro plates. In a nod to the diversity of tastes and preferences of our clients, we are happy to offer a range of vegan, vegetarian and gluten-free options in addition to our regular menus.

Executive Chef Nathan Powers, named Best Utah Chef in 2010, introduces new menus seasonally, using time-honored techniques while using the best organic and sustainable ingredients. His cuisine embraces straight forward New American fare, including a wide variety of seafood and hearty game.

With more than 20 years experience in the kitchens of some of the world's most celebrated restaurants, Chef Powers defines his style as cooking "from the soul, from the hip, from the right brain and the left, and always with passion." Born in Rochester, New York, Chef Powers was midway through his studies at the Culinary Institute of America (CIA) when he brazenly asked for a job at San Francisco's legendary Stars restaurant, on a dare from a classmate. The gamble paid off, and he was hired sight-unseen. Since graduating with honors from CIA, he's cooked at Hawthorne Lane, Farallon and Bambara's sister restaurant in Cambridge, Mass. When he's not in the kitchen, he can be found skiing or restoring vintage Italian bicycles.

[-]
Categories
:
Banquet / Private Rooms
/
Bar / Lounge
/
Bar Dining
/
Beer
/
Cafes
/
Full Bar
/
Gluten Free Options
/
Gluten Free Menu
/
Personal Wines Welcome (Corkage Fee)
/
Private Room
/
Take Out
/
Wheel Chair Access
/
Wine
---
Click on restaurant name or picture to see detailed information - Profiles, Pictures, Menus & More...
---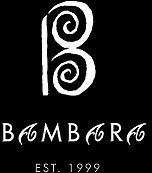 ---

Go To...
New City
New Special Feature
This Month's Featured Restaurants
Click on any restaurant name to see detailed description and profile information, menus, pictures, videos and more.

Click here
to sign up to our e-club and get
FREE ACCESS
to coupons / special offers / special events and more, you will also receive exclusive special offers / coupons and event invites from restaurants that will send this information to only our e-club members and will not be posted anywhere on the site for you to claim. This goes directly to your inbox and / or smartphone.
SIGN UP TODAY IT'S FREE